Tavern Bar Interior v1.0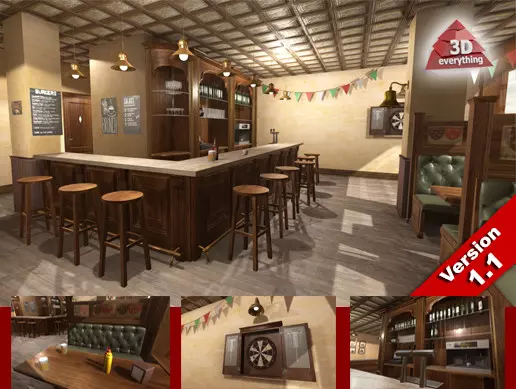 Inside of a tavern or bar with a large amount of common objects that we could find in a real one.
Tavern Bar Interior  Unity package contains a total of 50 models of furniture and utensils like glasses, cups, bottles, mugs… etc.
Other objects like a coffee machine, a till, two types of lamps, a dartboard, and decorative paintings are included.