ImagineFX 2019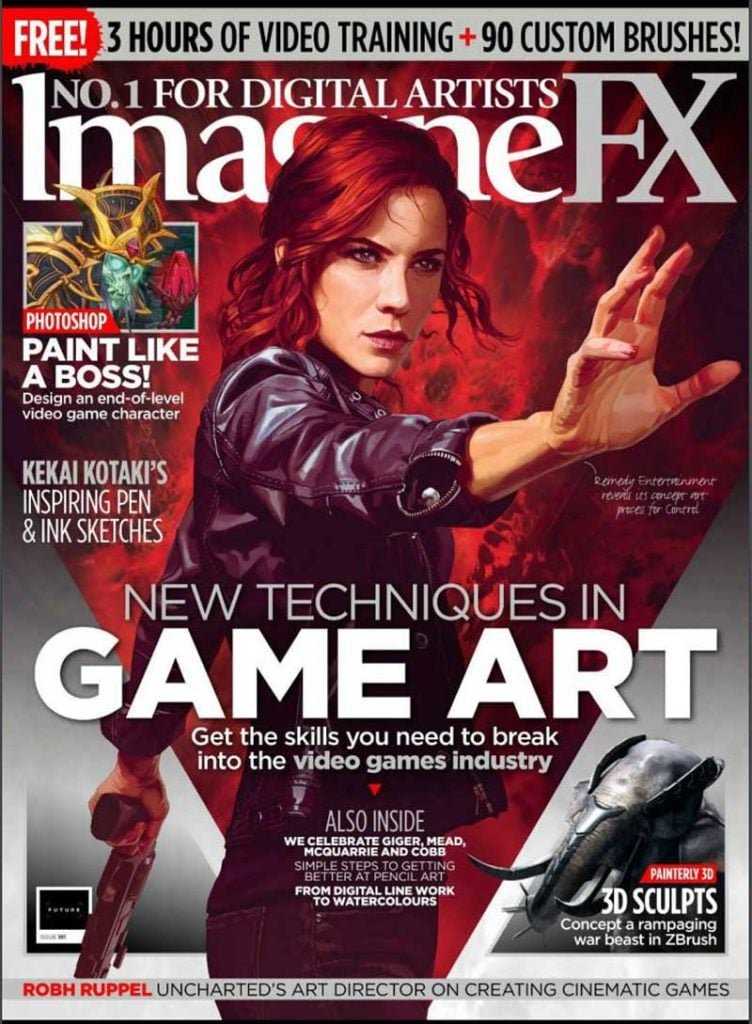 Have you ever dreamed of becoming a game developer?
If you love to draw and paint, a subscription to ImagineFX is essential!
We're passionate about imaginative arts in all its forms.
Whether you paint digitally or traditionally, there'll be something in the magazine that'll inspire you to get painting.
ImagineFX is packed to the rafters with an eclectic mixture of in-depth workshops from the world's best fantasy
and sci-fi artists, plus galleries and interviews, community news, and product reviews.
Great if you're a professional artist, an art student, or just create art for a hobby,
each page of the best ImagineFX magazine is filled with unrivaled advice from our team of world-famous artists who bring you bespoke, in-depth digital and traditional art workshops, tips and techniques.
We're the only magazine dedicated to fantasy and sci-fi digital art.
Alongside each issue, you'll get exclusive video tuition from professional artists,
hi-res multi-layered workshop files, free brushes, textures, and reference images.
You won't get this level of content from any other magazine.
ImagineFX magazine number one for digital artists.
In this issue of the magazine ImagineFX, you will read about game art, how to sculpt and paint game characters.